Build Professional Exams With Ease
The best online test platform to design exams, write items, and collaborate remotely.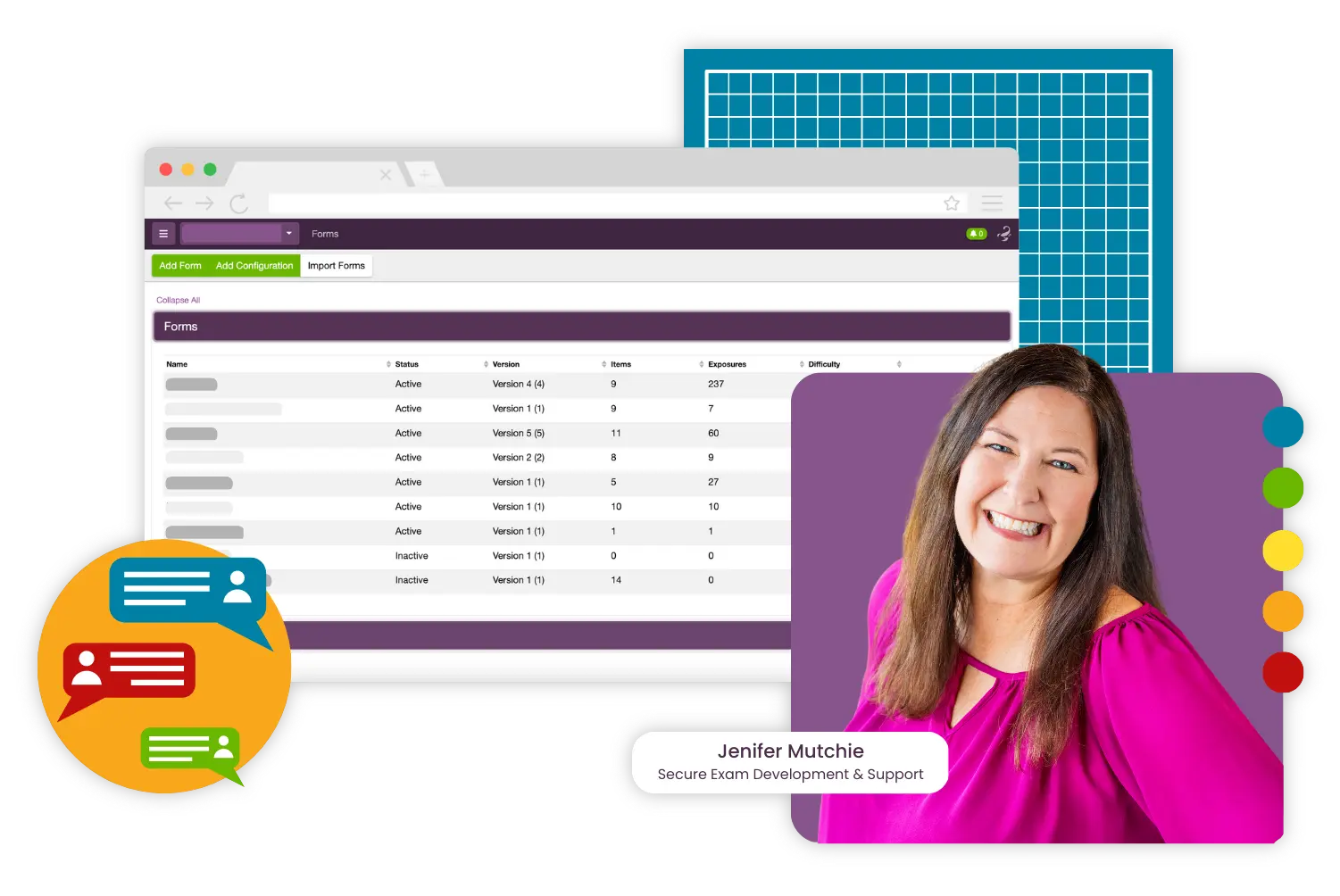 ORGANIZATIONS WHO TRUST US TO POWER THEIR EXAMS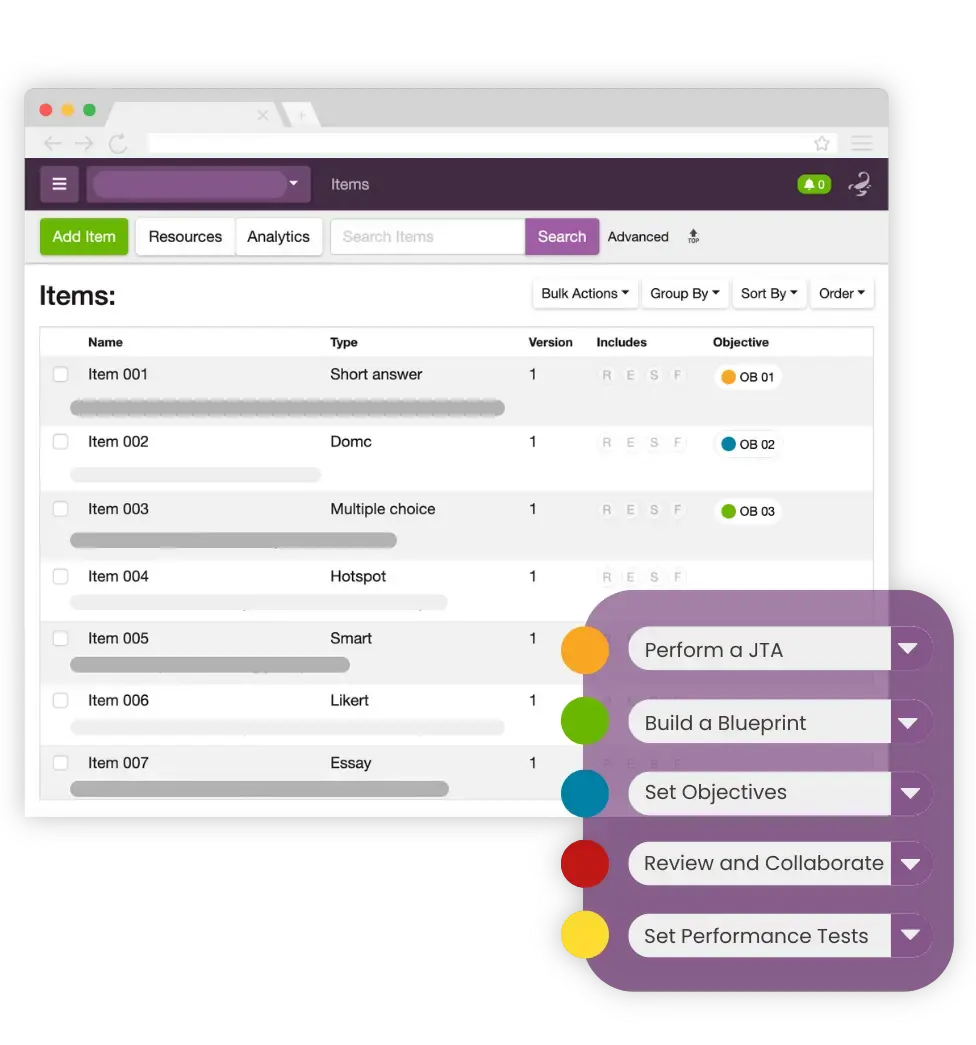 Whether a single-form, multiple-choice test, or a dynamic performance exam, the Scorpion online testing platform allows you to engineer exams to your exact specifications.
Easily mastermind your exam blueprint using the configurable custom fields feature, and ensure your content aligns with target learning objectives.
Leverage integrations to develop dynamic performance exams that allow your test takers to demonstrate hard skills during an exam.
Secure and Adaptive Test Design
Reduce exposure & increase the security of your online exams by utilizing SmartItems, Computerized Adaptive Testing (CAT), and Linear on the Fly Testing (LOFT).
Ensure a quality experience for every single test taker by creating binary-response option tests, enabling translations, and other useful accessibility features.
Scorpion's robust item writing interface allows you to build dynamic, psychometrically-sound items that support whatever graphics and resources you'll need to achieve your vision.
Create items of all kinds, from drag-and-drop and essay to short answer, DOMC™, hotspot, and beyond.
Employ sophisticated autonaming tools & custom fields to organize your item banks in ways only dreamed of before.
Upload photos, videos, eBooks, and other resources to build creative, data-rich items that make the most sense for your exam.
Reach a global audience by translating your exam with Scorpion's custom language and translation functionality, including character (double-byte) languages.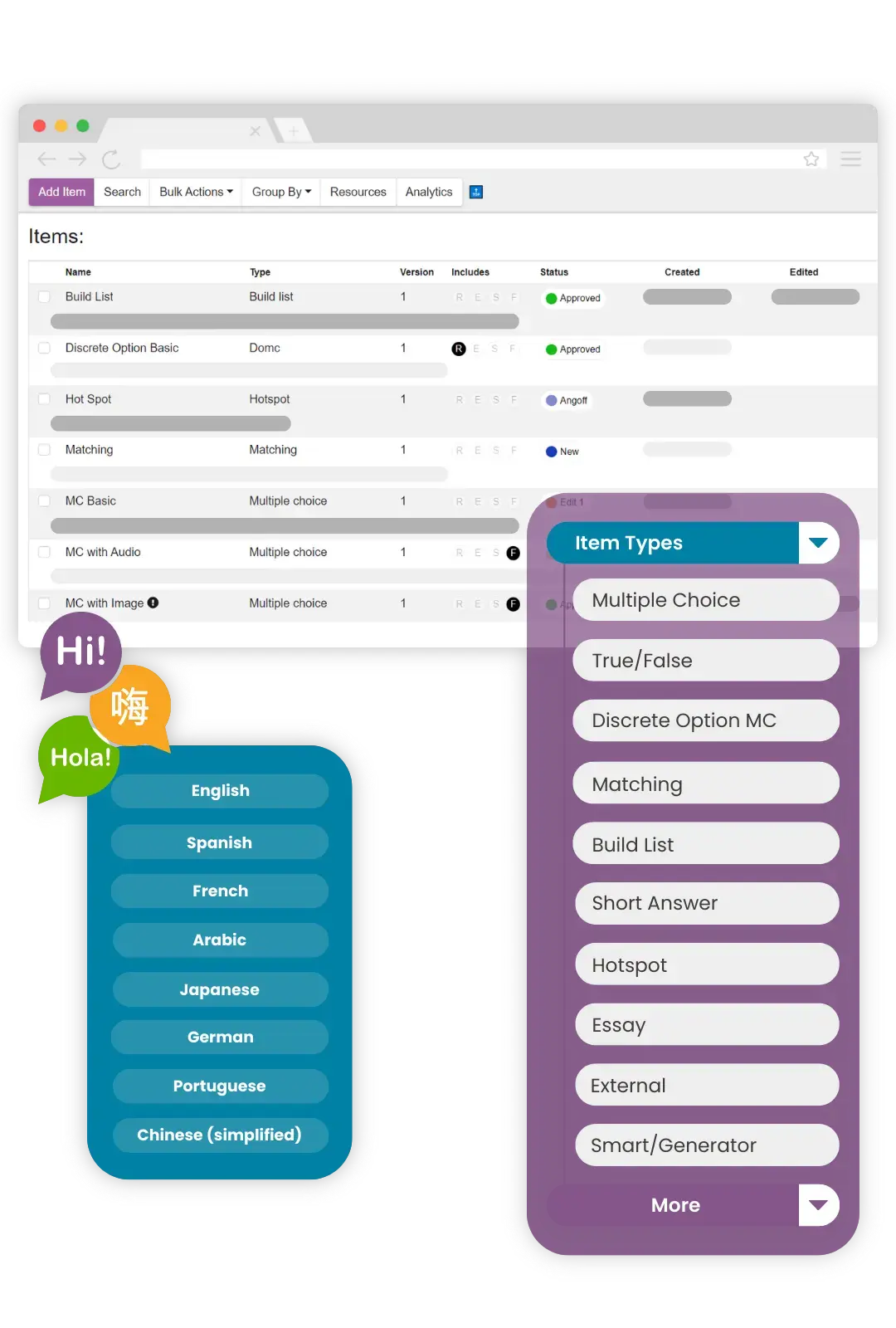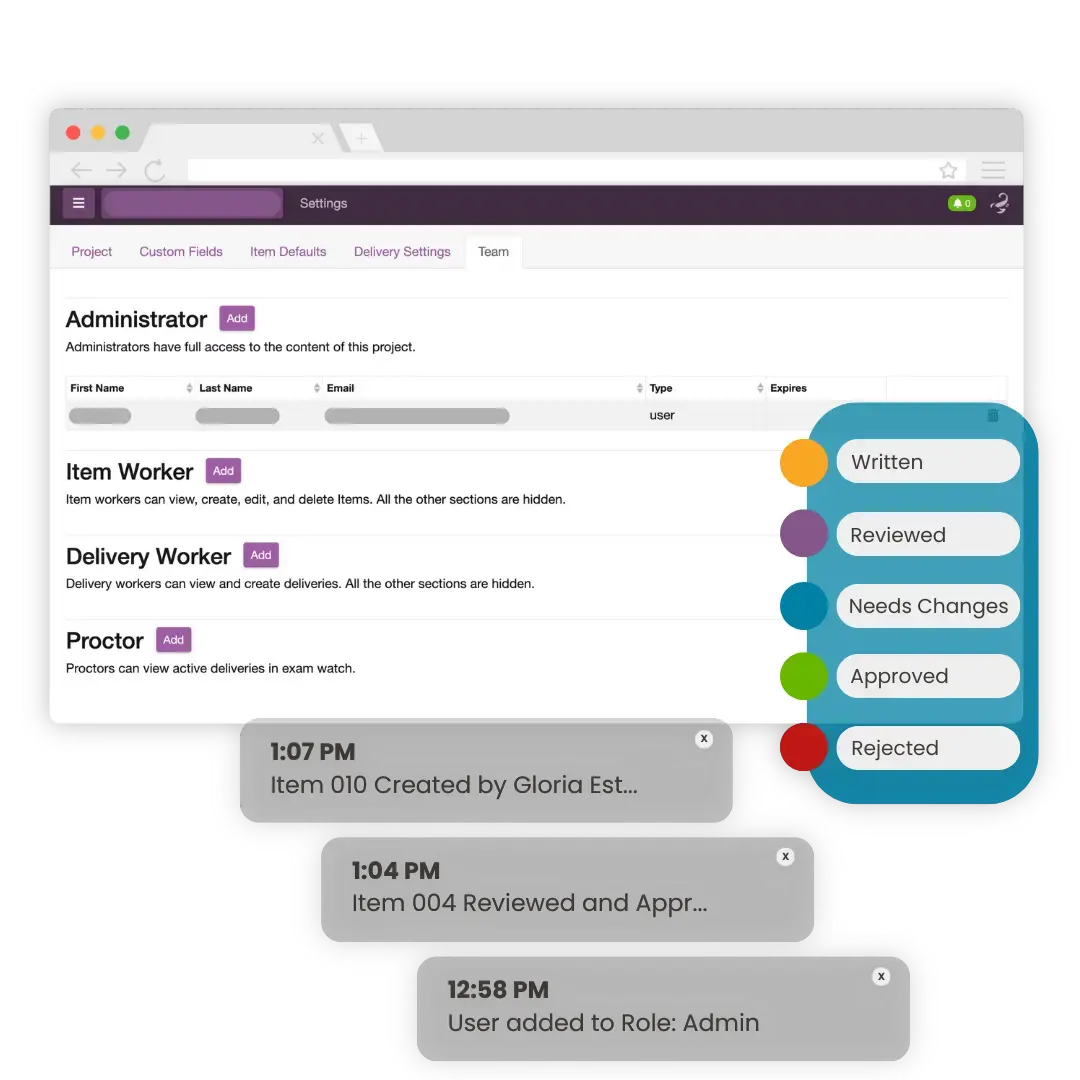 Configurable workflows, review tracking, and activity logs allow you to easily manage your team's progress and keep your test development project on track.
Work on your exam your way. Set unique benchmarks, review processes, and more through your test development dashboard.
Skip all those check-in calls. Scorpion's "Reviews" dashboard keeps you on top of your team's progress, giving you each item's exact status and relevant changes in the exam tool.
Role and Permission-based Access
Limit exposure to test material by assigning specific user roles to each member of your team, including "writer," "reviewer," "administrator," and "translator."
Keep tabs on team progress, user activity, and other important development milestones using Scorpion's activity log.
Ready to See all that the scorpion online test platform offers?
Tell us a little about your organization's needs and request your free demo today!
"I have worked with many different item banking solutions over the years – many of which are too difficult to navigate for even the experienced user.
Scorpion has been instrumental in our item writers' and/or reviewers' ability to quickly understand its functionality and use it effectively. In fact, any solution that is easy-to-use and intuitive provides significant value to the exam development cycle.
For someone who is responsible for managing the development, maintenance, and support of our exams, the ability to track the history of an exam project and associated items is essential to our ability to defend each item, if ever challenged."
STATE-OF-THE-ART SECURITY
Scorpion is the only security-centric online exam builder on the market.

Ensure compliance with critical security controls and limit individual access to test content.

Only Scorpion has tools and proprietary item types to facilitate secure exam designs.

Quickly and affordably recreate high-quality item banks when content has been exposed.
Explore More Scorpion Tools & Features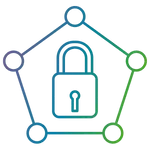 Wrap your exam in layer upon layer of security measures.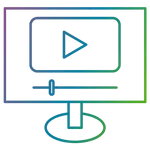 Securely deploy, proctor, and score your exams with ease.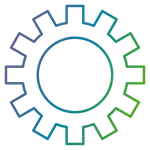 Rapidly expand your item pool to reduce costs and exposure.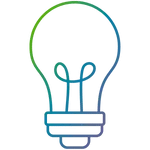 Build self-protecting tests with this cost-saving, innovative item type.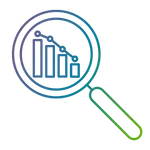 Refine and refresh your exams with all your data in one place.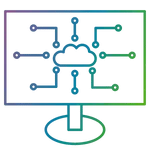 Mastermind your test-taker experience like never before.
Curious If Scorpion Is The Right online test Platform For You?
Tell us a little about your organization's needs and request your free demo today!
Frequently Asked Questions